Michael Mahoney, Boston Realtor®
Michael Mahoney
Realtor®
617-615-9435
mike@mmahoney.com
MA. License #9051300
Real Broker LLC License #423031
Linkedin Profile | Resume | Brochure  | Client Testimonials | Facebook Page   Twitter   Youtube  Instagram
I am Michael Mahoney, a full time Realtor in Greater Boston focused on Norfolk & Suffolk Counties. I have been helping people fulfill the "American Dream" through home ownership, real estate wealth building, and real estate investment for over 2 decades.
My goal is to help people "go from the life they have to the life they dream about" using real estate as means to build wealth and financial security. If you want to make a change, I help people go from the "what if" to the "what is".
I work in all price points. The majority of my business is repeat clients and the referral of clients from all over Eastern Massachusetts.
I view my role as the advisor who helps people go from the life they have to the life they dream about. I help people go from the "what if" to the "what is"

I have sold everything from mobile homes to amazing estates. I have sold hundreds of homes, multi families and condos in almost every town in Suffolk and Norfolk County. I also sell homes in Plymouth, Bristol and Middlesex Counties. When asked what my specialty is, I often joke and say "from section eights to great estates".

There is no property too small or too large in the residential space that I would shy away from.

All of my personal sales and marketing endeavors are supported by top-of-the-line personal market research completed carefully with expertise in order to create strategically targeted marketing collateral and campaigns for clients. I personally have a stand by commitment of 7-days a week for my clients. I aim to cultivate my own reputation for quality, professionalism and your results.

From selling hundreds of homes in Greater Boston comes experience and situational awareness that can only be developed over time which is a tremendous value to clients.
Read some testimonials here
Career Highlights

I have personally been involved in every type of real estate transaction that there is on the residential side of the business. Some of the highlights include:

The development and sale of an 8 story condominium building sold as 126 individual condo units
Condo conversion from multi-family housing to redevelopment as individual condos
Land subdivision and sales including conservation commission approval
Property redevelopment including oversight of general contractors with items as extreme as underground fuel storage tank removal
Helping protect people from bank foreclosure and getting people out of bankruptcy via property sales
Multifamily investment property sales and handling of tenants
Multi owner investment properties which were developed as assets
Properly disposing of real estate assets for many families, institutions and advisors regarding family probate matters
Helping a surviving spouse go through the sale of their family home and writing the next chapter
Guiding divorcing and separating parties dispose on the sale of joint real estate holdings amicably

I have been blessed to work with so many different transactions and people from all walks of life.
Memberships and Affiliations
Massachusetts Association of Realtors – MAR
Greater Boston Association of Realtors  – GBAR
National Association of Realtors – NAR
Multiple Listing Service Property Information Network – MLSPIN
Past Member Institute of Luxury Home Marketing
Former Mike Ferry Coaching Member
Former Member of NAEA – National Association of Expert Advisors
Past President BNI Back Bay
Past President of BNI Toastmasters in Sudbury
Founding Member of The Business Alliance Network Group
Member of The Walpole Chamber of Commerce – Board Member
Master Mason, Azure Lodge, Lodge Officer
Military Experience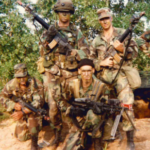 2nd Lieutenant Infantry Rifle Platoon Leader 1/182 Infantry 1992-1997
● Commissioned Officer
● Enlisted 11Bravo & 11Hotel soldier prior to completing Officer Candidate School
● Charged to lead a platoon of 40 infantry soldiers
● Issued orders to my unit which were in support of our overall battalion level battlefield missions
● Worked closely with other members of military in support of identified goals and objectives
See more about Michael Mahoney on the following:
Michael Mahoney Realtor on Facebook
Michael Mahoney on Twitter
Michael Mahoney on Linkedin
Michael Mahoney on Youtube
Michael Mahoney on Activerain
Towns of Covered by Michael Mahoney
Ashland Attleboro Bellingham Boston Canton Dedham Dorchester Dover Foxboro Framingham
Franklin Holliston Hopedale  Hyde Park Mattapan Medfield Medway Milford Millis Milton Natick
Norfolk North Attleboro  Norwood Plainville Quincy Randolph Roslindale Sharon Sherborn Stoughton Walpole Wellesley
West Roxbury Westwood Wrentham
Get the value of Any Boston Area Property Now @ www.HomeValueBoston.com
Looking for a Boston Real Estate Agent who puts you first?
If you're planning to buy or sell a home, you want the process to go successfully. If you're selling, success means getting your property sold quickly and for the highest price possible. If you're buying, it means finding your next dream home and getting into it, affordably. On top of that, if you're like most of my satisfied customers, you also want everything to go smoothly, with as little stress as possible.
How can you ensure all that happens? By working with a real estate agent who truly puts you first.
I'm proud to be the real estate agent of choice for those who want a great experience buying or selling a home. My "clients-first" approach means that you'll be working with a professional who listens to you, provides expert advice, and works hard on your behalf.
The Boston Expert by Your Side
When you're selling: My track record of success means I know how to showcase your house effectively, market and promote it so that it attracts qualified buyers and get it SOLD for the highest price. Throughout the process, I'm with you every step of the way, making sure your questions are answered, all the details are handled expertly, and the entire experience is a positive one.
When you're buying: My expertise in the local market means I can introduce you to homes that meet your criteria – and notify you immediately of brand new listings. I can advise you on what to look for when viewing a home, so you don't make a catastrophic mistake, and I can arm you with in-depth details on every property you see. When you find a home you fall in love with, I know how to negotiate effectively so you get that property, at the best possible price. In fact, nothing pleases me more than saying, "The home is yours."
The Right Real Estate Agent for You
Whether you're buying or selling, it's ultimately about realizing a dream. I understand how much the decision will mean to you. In fact, that's one of the reasons I became a real estate agent – to help people buy or sell a home, while making the process easy and trouble-free. Clients often tell me how much they appreciate my expertise, my willingness to be there with them every step of the way, and my determination to get them the best deal. They also tell me I'm friendly and a pleasure to work with – which is quite a compliment!
Next Steps
If you're looking for a real estate agent, it's important that you find someone who is a good fit for you. So let's talk. Whether you're selling or buying, I'd like to learn more about you and your needs and goals. You can count on me to "tell it like it is" and give you a realistic picture of what is possible.
Use the Contact me form  to get in touch or please feel free to call 617-615-9435 or e-mail me via mike@mmahoney.com