Partners
I know that choosing a home pro for any service can be a stressful decision. That's why I put people and relationships first. I don't treat clients or friends like a "project", a problem I need to solve or a "lead" like most salespeople. I know that quality matters over quantity and that you only want to work with pros who have been personally referred by other people – and that's exactly why the folks listed below made it to this page. I have personally used the professionals on this page. I respect and admire their values, their work and continue to get great feedback  from clients who have used their services.
Only the best pros are found here because everyone is either personally used by me or personally recommended by someone who trusts them enough to be here.
I do not receive any compensation nor have any ownership from any of these professionals listed below.  You are free to use your own professionals.
Real Estate Attorney
Alex J. Seifart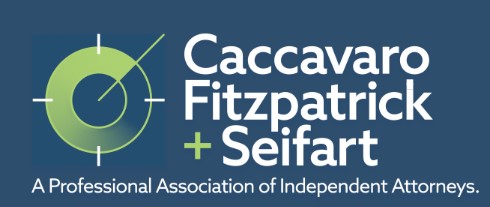 alex@cfslawoffice.com
781-762-0955 x202
https://cfslawoffice.com/attorneys
Admitted to practice in Massachusetts and before the US District Court in 2003.
Graduate of Curry College + Northeastern University School of Law.
Member of the American + Massachusetts Bar Association + REBA.
Caccavaro and Seifart, MA Law Office: Trusted legal partners offering expert counsel in diverse areas.
Property, Casualty and Business Insurance
Lydon and Murphy Insurance

Lydon and Murphy Insurance Agency was founded in 1966 by James Lydon & Thomas Murphy. In 1977, the agency moved to Route 1 in Norwood where it remains today. In the early 90's, Jeffrey Lydon & Stephan Murphy (sons of James and Thomas) joined the agency. In January 2010 Jeff and Steve took over the agency from their fathers and continue to run the agency today.
Principal Owner: Jeff Lydon
Jeff has been in the Insurance industry since 1992. He received his degree from the University of Rhode Island. He enjoys spending his time with his daughters, as well as skiing and biking.
Jeff@LydonMurphy.com
520 Providence Highway Norwood, MA 02062
P: 781.762.4280 F: 781.762.1495
Hours: Monday – Friday 9AM-5PM
Lydon and Murphy Insurance
Mortgages: Primary Mortgages and Refinances
Harry Brousaides

For 27 years Harry Brousaides has served as a Sr. Loan Officer at NorthStar Mortgage. His focus is to educate and consult homebuyers and homeowners on making good financial decisions with competitive rates and exceptional service.
As your mortgage consultant, Harry  has the ability to thoroughly educate on qualifying for a mortgage. NorthStar is a mortgage lender, which offers you a complete array of programs.
Harry Brousaides
HBrousaides@northstarmortgage.com
555 High Street Suite 302 Westwood, MA 02090
P: 508.451.5840
Harry Brousaides Northstar Mortgage Corp
Senior Loan Officer (28yrs) Lic. #MLO10513
NorthStar Mortgage Corp. Ma Lic. # MC2945
Mortgages: Primary Mortgages and Refinances
Thea Simolari
Thea Simolari
thea.simolari@movement.com
P:617-699-7692
78 Blanchard Road Suite 102 Burlington, MA 01803
Thea Simolari Senior Loan Officer, NMLS# 20914
NMLS# 20914
MA LIC# MLO20914
Media Installation

JAR Audio Video specializes in all your residential and commercial media needs. They can help install wireless audio systems (ie. SONOS), wall mount televisions, design and installation of media rooms and help with outdoor speakers and televisions.
Commercially, they specialize in Board rooms, Training rooms, Community rooms, Bars, and Restaurants. Residentially, they focus on large screens, distributed audio, networking, and outdoor spaces. If you have any questions or are looking for something specific, please go to their contact page and send us a note.
Paul Stasiukevicius
6 West Pine Drive
Walpole, MA 02081
P: 781-726-0573
www.jaravllc.com

Financial guidance doesn't just come down to which stock or what fund, but rises to a higher ideal of what you want to achieve in your life and where you want your wealth to lead you.
Our mission is to serve as your personal financial advisor during this journey, offering our one-on-one counsel and the full benefit of our attention and experience.
"If your investments keep you up at night, Dave is the man who will set it right"
David Nicholson
Financial Planner
89 Access Road, Suite C
Norwood, MA 02062
Phone: 781.255.1101
Toll-Free: 866.668.1101
Fax: 781.769.254
www.NicholsonFS.com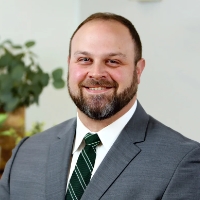 Robert E Withrow, III
Family Law Attorney
Robert Withrow is a partner at Mulhall Withrow. His practice is focused on family law, divorce, and probate litigation.
Robert E. Withrow is a partner at Mulhall Withrow, PLLC. His practice is focused on family law, probate litigation and estate planning. Rob assists his clients from the inception of their case, all the way through to its resolution, whether that be settlement or trial. Rob is also able to assist clients in a Limited Assistance Representation capacity upon request.
Rob is able to provide his clients assistance with a broad range of family law matters involving:
Alimony
Child Support
Custody
Modifications
Contempt actions
Paternity
Restraining Orders
Grandparent Visitation
Prenuptial Agreements
Postnuptial Agreements
5 West Mill Street
Suite 5
Medfield, MA, USA
 (781) 381-5287
www.MulhallWithrow.com
rwithrow@mulhallwithrow.com

Robert Eardley, CPA, MST
Accountant
Cullen Murphy and Company
https://www.cullenmurphyandco.com/about
Manager
Rob has been with Cullen Murphy & Co., P.C., since 2001. His extensive experience in public accounting includes specializing in accounting, auditing, tax, and advisor for closely held corporations, partnerships, trusts and individuals as they apply to construction, real estate, wholesale/retail, and various industries. Rob's areas of expertise include financial reporting plus tax planning and preparation. He is well versed in auditing, accounting, and tax regulations. Rob is active in several professional and industry associations. He holds a B.S. in Business Administration with a concentration in Accountancy from Merrimack College and a M.S. in Taxation from Bentley College.